Hey guys! It's Noel here, with a special friend! Everyone welcome Buttercup from the blog Typically Untypical Teen and the YouTube channel Cinnamon Glitter Studios! She's incredible and amazing and an inspiration to me. You're awesome Buttercup!
Since both of us are teens, we thought we could do a blog post on budgeting (Which was my resolution for January) and AWESOME stores which are inexpensive but have some really cool stuff. I'm pretty much broke right now, and trying to save up for a trip to Puerto Rico (Which I am super excited for!) this summer. So without further ado, I give to you 5 stores fit for anyone on a budget.
To say that I love Ross would be an understatement. I want to start off my saying that the vicious rumor going around about how teenagers spend a fortune on clothes is a myth. Ross has cute clothes for cheap, and although sometimes they are defected, if you are careful with what you pick out, they are actually really great. I love shopping in Ross because I get to add cute, modest clothing to my closet without spending a fortune.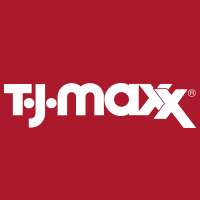 T.J. Maxx is very similar to Ross. They have inexpensive clothes that are fit for a queen (or king). I love going to T.J. Maxx for anything and everything.
As sketchy as the Dollar Tree is, I love going in there and getting inspired for crafts and diys. For example I might buy some of their cheap mugs or plates to do Sharpie Mugs, or I might buy fake fruit, spray paint it, and use it to decorate my room. The possibilities are endless. All you have to do is step through those doors, with $5.
5 Below is a store aimed and teens and tweens (Yes that is actually a word) and it's all below, yeah you guessed it, $5. I know, amazing right? Although I have never actually shopped there Buttercup LOVES it. I strongly suggest checking it out!
HomeGoods is a discounted home and furniture store, and if you're looking on changing up your room, I suggest looking here. They have a wide variety of stuff, from rugs to lamps to, well you get the picture. They have everything!
Thanks so much for reading this small insignificant post! Have you ever been to these stores? Which cheap, off brand stores do you suggest trying?
Thanks again,
Noel and Buttercup