Hey guys! As many of you probably know by now, I'm currently in high school. Yes, it sucks. But, I also love love love reading and books and coffee and pretty much everything from the introvert stereotype. So, drum roll please, I present to you, from a the most bookish bookworm in your loca high school:

The Giver by Lois Lowry
The Giver is one of my absolute favorite books. I simply can't tell you how good this book is. Over the years it has gotten some mixed reviews, but it was a truly eye opening book for me. It has also been adapted into a movie but DON'T WATCH THE MOVIE UNTIL YOU'VE READ THE BOOK!!
The Salt to the Sea by Ruta Sepetys
The Salt to the Sea is an amazing book of adventure, romance and of course, mystery. The beginning of this book will have you hooked, and the ending will have you in tears. I give this book five stars.
Amelia Lost by Candace Fleming
This book answered a lot of my questions about Amelia Earhart, and honestly gave me so many more. The story of Amelia Earhart is full of what ifs, but Candace Fleming changes the game in this book.
The Boy in the Striped Pajamas by John Boyne
The Boy in the Striped Pajamas has since been adapted into a movie that I'm sure a lot of you saw, but the book is so much more emotional, so much more beautiful so much more…okay the book is just so much better. Trust me on this one okay?
Hunger Games by Suzanne Collins
The Hunger Games is an amazing trilogy which has inspired numerous fandoms, and four movies which I'm sure many of you have seen. From the opening sentence of the first book, to the devastating ending in the last, I couldn't set it down. You need to read this right now.
Book Thief
This book has the most beautifully horrible ending in the history of all books. It killed me, yet left me alive. Okay so I'm being a little dramatic, but this book is so wonderfully written, plus it explains a lot about the World War II period. I strongly suggest reading it and dying.
To Kill a Mockingbird
To Kill a Mockingbird is…beyond words. It perfectly explains Racism in the southern states by the innocent eyes of Jem a child. I strongly suggest it.
Hidden Figures
This book is nonfiction, and the movie that was released a few summers ago received huge publicity, and all for good reasons. It is a story both about racism and feminism, science and astronomy, all told by someone with an inside scoop. I loved every moment of this book.
This Is Where it Ends
Marieke Nijkamp's debut novel, THIS IS WHERE IT ENDS, tells a remarkable story of a school shooting from the perspectives of four different students — Claire Morgan, Thomas Morales, Autumn Brown, and Sylvia Morales.
Holding Up the Universe
Everyone thinks they know Libby Strout, the girl once dubbed "America's Fattest Teen." But no one's taken the time to look past her weight to get to know who she really is. Following her mom's death, she's been picking up the pieces in the privacy of her home, dealing with her heartbroken father and her own grief.
I am Malala
I am Malala is a story about standing up for what you believe in, despite the inevitable consequenses. Malala stood up against the Taliban fighting for education for girls and women, right before she was shot in the head.
Unbroken
Laura Hillenbrand's Unbroken tells the life story of Louis "Louie" Zamperini, an Olympic runner and military aviator in World War II (WWII). He survived being lost at sea and years of horrific abuse as a prisoner of war (POW) in Japan.
The Kite Runner
Aamir, a well-to-do Pashtun boy, and Hassan, a Hazara who is the son of Ali, Aamir's father's servant, spend their days kite fighting in the hitherto peaceful city of Kabul. Hassan is a successful "kite runner" for Aamir; he knows where the kite will land without watching it.
The Martian
The Martian Summary. Mark Watney is an astronaut on the Ares 3 mission to Mars. This mission has to be aborted in a massive dust storm, in which Watney is stuck with a piece of a satellite and lost in the dust storm. Ultimately, his crew leaves him on Mars, believing him to be dead
The Help
In pitch-perfect voices, Kathryn Stockett creates three extraordinary women whose determination to start a movement of their own forever changes a town, and the way women — mothers, daughters, caregivers, friends — view one another. A deeply moving novel filled with poignancy, humor, and hope, The Help is a timeless and universal story about the lines we abide by, and the ones we don't.
Orphan Train
The author of Bird in Hand and The Way Life Should Be delivers her most ambitious and powerful novel to date: a captivating story of two very different women who build an unexpected friendship: a 91-year-old woman with a hidden past as an orphan-train rider and the teenage girl whose own troubled adolescence leads her to seek answers to questions no one has ever thought to ask.
Code Name Verity
Harrowing and beautifully written, Elizabeth Wein creates a visceral read of danger, resolve, and survival that shows just how far true friends will go to save each other. Code Name Verity is an outstanding novel that will stick with you long after the last page.
Fahrenheit 451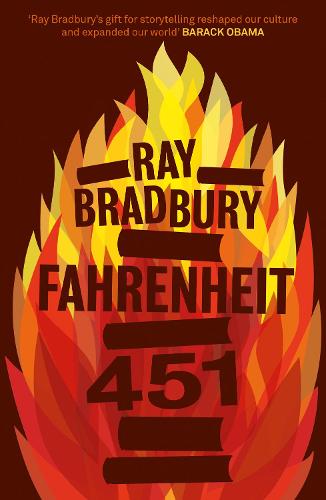 Guy Montag is a fireman who burns books in a futuristic American city. In Montag's world, firemen start fires rather than putting them out. The people in this society do not read books, enjoy nature, spend time by themselves, think independently, or have meaningful conversations. Instead, they drive very fast, watch excessive amounts of television on wall-size sets, and listen to the radio on "Seashell Radio" sets attached to their ears.
The Fault in Our Stars
Despite the tumor-shrinking medical miracle that has bought her a few years, Hazel has never been anything but terminal, her final chapter inscribed upon diagnosis. But when a gorgeous plot twist named Augustus Waters suddenly appears at Cancer Kid Support Group, Hazel's story is about to be completely rewritten.
Alice's Adventures in Wonderland
Weary of her storybook, one "without pictures or conversations," the young and imaginative Alice follows a hasty hare underground–to come face-to-face with some of the strangest adventures and most fantastic characters in all of literature.
The Diary of a Young Girl
Contemporary / British English It is 1942 in Holland and the Germans have invaded. All Jewish people are frightened for their lives, so the Frank family hide. Life is dangerous but they hope for the best – until they are finally discovered. Anne Frank was a real person, and this is her diary.
A Long Walk to Water
A Long Walk to Water begins as two stories, told in alternating sections, about a girl in Sudan in 2008 and a boy in Sudan in 1985. The girl, Nya, is fetching water from a pond that is two hours' walk from her home: she makes two trips to the pond every day. The boy, Salva, becomes one of the "lost boys" of Sudan, refugees who cover the African continent on foot as they search for their families and for a safe place to stay. Enduring every hardship from loneliness to attack by armed rebels to contact with killer lions and crocodiles, Salva is a survivor, and his story goes on to intersect with Nya's in an astonishing and moving way.
The Scorpio Races
It happens at the start of every November: the Scorpio Races. Riders attempt to keep hold of their water horses long enough to make it to the finish line. Some riders live. Others die.
Rain Reign
Rose Howard has Asperger's syndrome, and an obsession with homonyms (even her name is a homonym). She gave her dog Rain a name with two homonyms (Reign, Rein), which, according to Rose's rules of homonyms, is very special. Rain was a lost dog Rose's father brought home. Rose and Rain are practically inseparable. And they are often home alone, as Rose's father spends most evenings at a bar, and doesn't have much patience for his special-needs daughter.
1984
Among the seminal texts of the 20th century, Nineteen Eighty-Four is a rare work that grows more haunting as its futuristic purgatory becomes more real. Published in 1949, the book offers political satirist George Orwell's nightmare vision of a totalitarian, bureaucratic world and one poor stiff's attempt to find individuality. The brilliance of the novel is Orwell's prescience of modern life–the ubiquity of television, the distortion of the language–and his ability to construct such a thorough version of hell.
Thanks so much for reading my post guys! I had so much fun reading these books, and I'm sure you will too. Or maybe you'll be busy crying, but either way these are all MUST READS. Whether you're in high school or not!
Thanks again for reading my post,
Tryphena